Nail art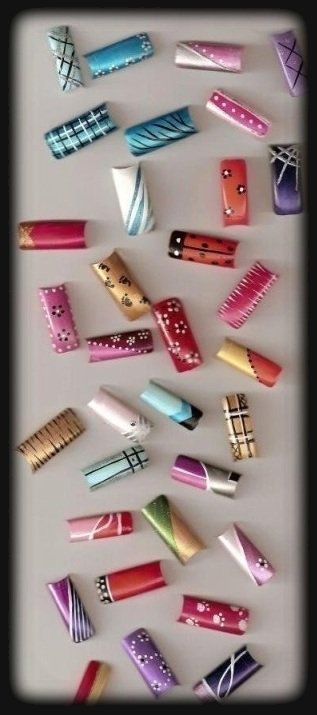 Professional nails
These can be easily achieved with out the need for spray art machines. Beautifully transformed nails whether they are long or short with just a touch of nail varnish, nail paint and a steady hand.

My freehand painted nails are for all ages, both fashionable and stylish I use various colours, just choose the colour to match your outfit/personality and I will help you pick the design to match your nail length.
Public Liability Insurance
This covers me for up to £5m and I have a recent CRB check which I can produce on request.

All my nail varnish and any other equipment I use for nail art is EEC and FDA approved, so you know you will be getting the highest standard that is available to you.

Safety to me is the most important factor so I clean all equipment after each days use.

I can provide more than one person for the Nail Art if required.

Call Now To Reserve
Weekends Get Booked Very Quickly!

Please find some of my nail designs (left and right) I can do which could be painted on children's or adults nails.